If you are amongst these people( affiliates, advertisers or an ad agency) who is ready to track their activities of the app via technology like Appattibution.io or a person who is just keen to know about Android Attribution SDK for future. Then you are at right place to understand it. And, luckily, you do not need any prior knowledge about it to perceive as I will briefly explain to you about the Android Attribution Analytics. So let me start by giving you the description of Android Attribution SDK. After that 'Why is it needed?' and 'How to Choose the best Android Attribution SDK?' will be answered by me as you will scroll down…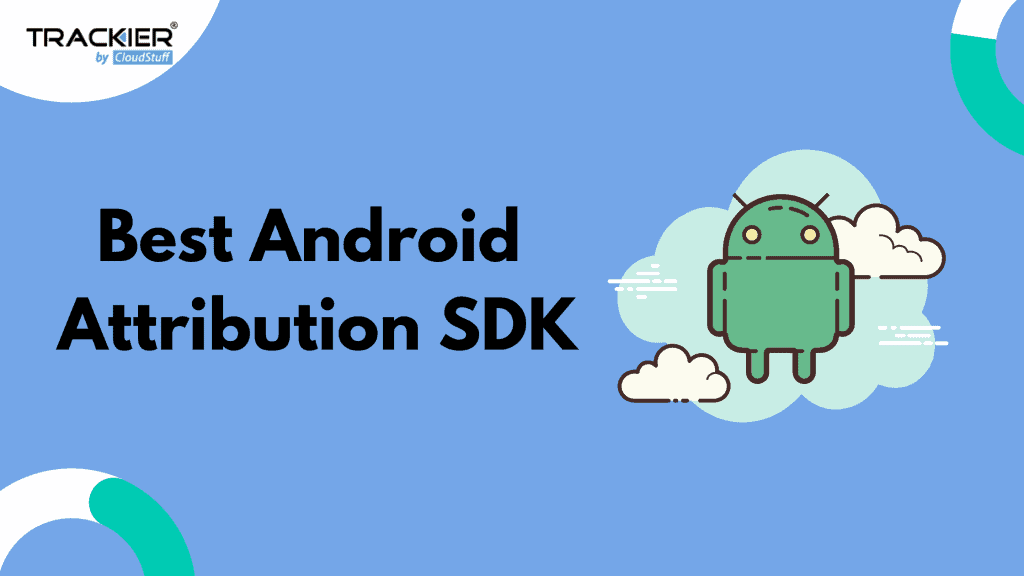 What is Android Attribution SDK?
Android Attribution SDK is the Software Development Kit(SDK) built for Performance Marketers to let them measure the App Installs, Event tracking, Source tracking and Paid ads campaigns' tracking for enhancing their Performance.
Got that? No yet? See what happens is that Performance Tracking is the necessity in today's Marketing world as it is said if you can't measure it- you can't manage it. Right? And, tracking campaigns via a website is not a big task, you can merely do that by using cookies, through UTM or vNative, Hasoffers and getCake like premium tracking software. But this is not the same case in Android Applications. You cannot rely on cookies to do the same work for you, therefore you need something better to make Applications behaviour traceable. That's why SDKs are required to do the App installs tracking, events tracking, paid advertising clicks tracking in apps and much more. That was the about the definition and need of Android Analytics SDK. But how to choose the best Android Analytics Attribution??? This is what will be told to you NOW!
How to choose the Best Android Attribution SDKs?
When there are so many SDKs, we all get stuck on some questions like : Which Android SDKs should I choose? Will that provider is reliable? Will it work as per the requirement? Or, What is the ultimate SDK that Competitors must be using? If you have ever thought of that, then it won't be continued… Yeah! Because I'm going to suggest you the 7 things that need to be on your checklist while choosing your SDK- which will henceforth accelerate your performance tracking drastically.
Convertible – It's not in your hands to estimate which ad networks will be your future clients, so it's better to select a well-connected highly convertible attribution SDK.
Pricing- While selecting anything, our main aspect usually remains the cost of the SDK provider. There are so many out there- some are costly, some are cheaper and some in between. So, you need to research properly while getting the budget SDK before choosing the Platform.
Stable –  You should definitely choose a highly stable SDK- one that has established long-term partnerships with other ad networks, advertisers and publishers.
Light – Choose an Attribution SDK that is light. I mean which does not mess up with your Memory and Network, source code and rest of the stuff.
Proficient –  "Too many cooks spoil the broth", says Jane Austen. Similarly, while choosing the particular SDK to check its speciality, as too many features seem to be good but you need an SDK which is proficient in Attribution Analytics more than the rest of the stuff.
Deep linking – It's a basic requirement to have deep linking capabilities in your SDK- check that for sure. Consequently, your attribution tools should be able to offer you the option to track deep links, as well as the regular links.
Support– The critical thing which I personally require is the support from the provider. If I got stuck somewhere in the tracking or managing campaigns, the provider should be ready to solve my issue. So, check the provider you are looking for Attribution is providing you with an excellent 24*7 support or not.
If you consider Convertibility, Pricing, Stability, Light, Proficient, Deep Linking and Support before selecting any SDK, then you would easily choose the Best Android Attribution SDK for sure. 
If you have any queries or suggestions regarding this article, tell me in the comment, I would love to hear that from you.